When it comes to content creation, everyone talks about strategies and plans but no one ever really delves into the tactics that can be used. People love variety in content – blogs, newsletters, captions, images, videos, etc. But it's important to note that certain formats resonate with your audience more than others. However, waiting for inspiration to strike or working ad hoc on various content could end up leaving any creator confused, struggling, and feeling behind.
Luckily, there's a nifty little trick content creators use to boost efficiency and consistency when planning and creating content. Properly aligned with your overall marketing plan, it can also help focus the message you want to share to better target your audience.
Say hello to content batching!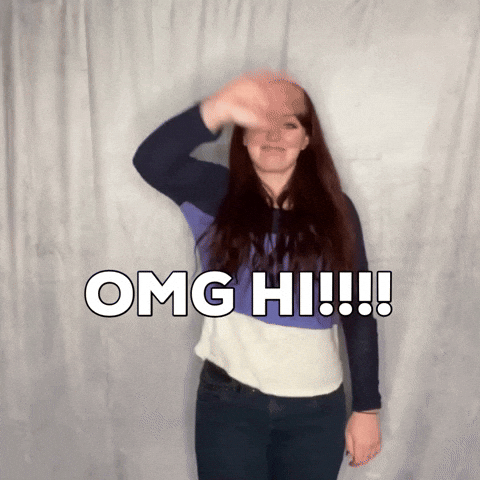 …Sooo, what is it?
We're glad you asked.
As the name implies, content batching works by grouping content creation projects together according to certain aspects of each project. Whether focusing on the format, theme, topic, stage in a customer's journey, or other commonalities between the projects, the goal is to minimize the amount of time needed for setup or preparations like research, familiarization with
the language, or even technical setups. The result can help streamline the creation process and increase productivity.
We've gathered the 5 most common ways content can be batched together to help you get started.
Format-based batching
Working on one format at a time, such as all videos in one day, all podcasts in another, and all written content on another day, etc. allows you to remain in the mindset of working with a particular program or app. With the techniques you can use at the forefront of that process, you can apply them as needed to the projects as you go, helping you achieve your vision for the material faster.
Theme-based batching
This method allows you to work on similar content together based on a specific theme or topic. For example, you can batch all your blog posts about social media marketing in one day and then move on to another topic the next day. Working on related topics or themes is helpful in saving you time for research.
Launch-based batching
If you're launching a new offer, you can batch your content creation around each service or feature. This will help you stay focused and produce more targeted content. Let's say you're introducing a masterclass on growing your network. A series of content on features like how your course can help in making business connections, for example, allows you to go in-depth into the topic and potentially better communicate the value of your offer with your audience.
Seasonal batching
People love an excuse to spend, and a holiday is as good an excuse as any. Case in point: despite inflation, holiday spending still increased by 7.6%. This is why creating content in batches that align with specific seasons, holidays, or events makes sense. And to really get into the spirit, you can create a series of blog posts and social media posts around the holidays you know your clients value and celebrate. 
Pro Tip: It's important to be socially conscious when you are working on this type of specific content because you always want to be inclusive and equitable when it comes to your clients' needs.
Customer journey batching
Try creating content in batches that align with each stage of your target customer's journey. Creating awareness content, consideration content, and decision-making content in separate batches helps you to really get into the mindset of your ideal customer at specific points to ensure that your content is always relevant to where your customer is in their particular journey.
With a sound strategy and good planning, batch content creation can help you streamline the heck out of your creative process and keep burnout at bay. Working on multiple content at once will not only boost efficiency, productivity, and creativity but also help you maintain a regular digital presence. Focusing on a key aspect of your content at a time can keep your messaging consistent and more focused on resonating with your audience.
However, at the end of the day, every business owner and content creator has their own style. Whether choosing one or a combination of the above-mentioned tactics, it's important to find a process that works for you.